ABOUT US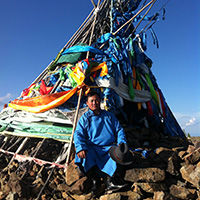 Altantour company has been operating its business successfully in tourism industry since 2002. Our company receives tourists from all over the world, who are interested in visiting and exploring Mongolia. We work hard to fulfill our guests' travel wishes and needs and make them be satisfied with their dream tour in Mongolia. The company expanded its business into tourism and built a tourist camp "Tumen Khaan", which is located in Terelj National Park in 2011.
to read
WHY ARE YOU CHOOSING US?
We will provide 1L of mineral water per day per person without any charge during the trip because water supply is important in summer time of Mongolia.
We will present a bag of stone salt which was made from seawater of the period of 350 million years ago as a gift to travelers who join with us for the tour.
Travelers who participate in horse trekking tour will be awarded with a special certificate to be issued by Altantour company.
We provide travelers with an inner sheet and sleeping bag when they stay in a tent and home stay.
There is no additional charge for extra beds if two people stay in a ger at the "Tumen Khaan" tourist camp since it belongs to Altantour Company.
It is free to propose tailor-made tours as per your desire even it is not on the home page of Altantour. Please feel free to contact us.
We will conduct traveling for one person because it is local travel company.。
1 free space for every 16 pax that expenses in Mongolia.
You will be provided by complex service in Mongolia such as tour, flight, car, guide and accommodation reservation.
OPTIONAL SHORT TRIPS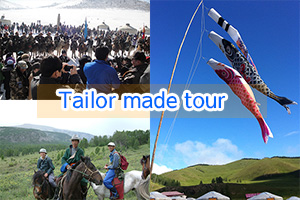 This tour gives you opportunity to discover and explore Mongolian history, culture and lifestyle within short period. The tours that you can choose are as under: City tour, Horse riding tour, Nomadic family home - stay tour, National holiday - Naadam festival tour and13th century tour.
to read